Here's the story of a band named Space Cushion...

Blending an eclectic mix of hard rock, pop, and punk, Space Cushion brings a sound and performance charged with energy and emotion.
With a set encompassing a blend of original material and cover songs spanning five decades of rock n roll, they're sure to be a crowd-pleasin' good time!

While most rock songs are like a well-crafted beer or wine, Space Cushion's are like shots of whiskey:
simple yet hard-edged; they go down fast and hit ya in the gut. Hours later, you're still reeling from the effects.

Hailing from Austin, Texas, Space Cushion is a rockin' group comprised of Austin music-scene veterans who have
gotten together through their passion for music to shake off the cobwebs of the 9 – 5 life for at least a few hours.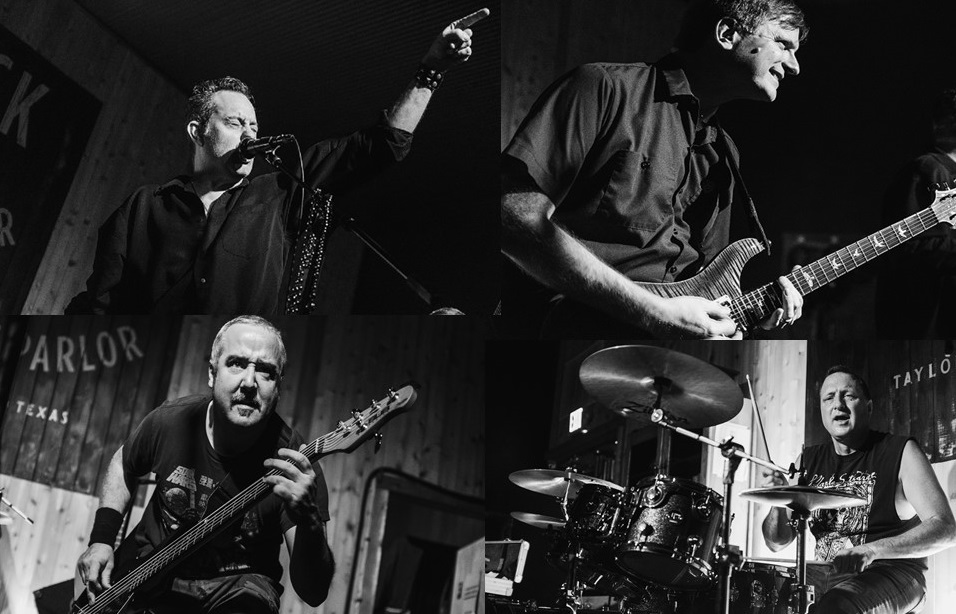 Scotty MC - Lead Vocals
Bill Corley - Guitar and backing vox
Kyle Bassett - Bass and backing vox
Wes Cummings - Drums

Our "5th Cushion" is Mr. Barry Welch - Recording Engineer, Co-Producer, Special Guest, Former Drummer

After being out of the music scene for some years, Scotty decided to embark on a new part-time project where
he would take the reins by being lead vocalist, bassist, and songwriter and began recruiting some members to complete the band.
Barry, a former bandmate from the BAG years, jumped in on drums. A few weeks later, another former bandmate from the
ODDJOB years, Bill, came on board to fulfill the guitar duties after recently moving back to the ATX. Barry had to exit
due to other commitments and eventually Bret climbed aboard to sit on the throne! In 2018, Kyle Bassett joined the group
to take over on bass and to expand the band's repertoire. In mid 2019, Bret parted ways with the group but was replaced by
the legendary Wes Cummings!


© 2020 Pushin for the Cushion Music, BMI, unless otherwise indicated